We head towards international standard quality through continuous development by going through a second start!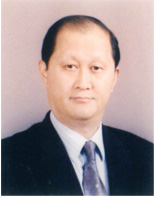 Thank you for visiting the Taechul Corp. homepage.
Taechul Corporation began on Oct. 1945 as Daegu Ironworks, changed to Taechul Industry in 1967, and finally to the current name of Taechul Corp. In 1997, the headquarters and factories were moved to the current location of Seungseo Complex and we are continuing to develop through the second start.
In 2002, we founded WEIFANG TCIC in Weifang, China and prepared an international bridgehead. We are an Automobile Part Production Maker Corporation with a 70-year history of producing the best quality automobile cylinders. We strive for international standard quality, and in order to research and develop world-class break parts, we received the ISO9001 Certificate and Korea Industrial Standard Label Certificate in 1998, QS9000 Certificate, MND Quality System Certificate and ISO/TS 16949 Certificate in Jan. 2000. In 1999, we established the Technology Laboratory to obtain development and design ability, and made technology cooperation with Bosh (Australian Company name: PBR) in 1995 for new technology and product development. Also in 2002, we made technology cooperation with FTE (German company name: AP) for Power Transmission CSC part.


After being selected as the 1st Hyundai Automobile Cooperative company in 1984, we have kept the relation as an HKMC cooperation for 30 years, and also continued our external growth through 4 domestic complete automobile companies and receiving the Export Top Award with 5 million dollars in 1988. With a people-oriented and field-centered management, our continuous service year average has exceeded 15 years. This was achieved through the devotion of all employees aspiring to become the best cylinder makers and break part makers by reducing the loss of experts and increasing technology abilities. We assure you once more that we will become an international maker company through continuous research, development, enhancement, and innovations.